00002: Get electrons
| | | | |
| --- | --- | --- | --- |
| Step | Step description | Expected Result | Result |
| Precondition | System is Off |   |   |
| Switch On the pump | turn On the pump | 95% vacuum | positive |
| Switch on the power supply | Turn on the power supply | Get continuous power (6 V) | positive |
| Burning the Tungsten ( or use a electron Gun ) | Burn the Tungsten by supplying it with 6 V power | Get electrons around the Tungsten | positive (the lamp turned on) |
| Switch Off the power supply | turn Off the power supply | the lamp will turn Off | positive |
| Switch Off the pump | turn Off the pump | the pump stops pulling out the air | positive |
| Postcondition | System is Off |   |   |
00003: Acceleration of electrons
| | | | |
| --- | --- | --- | --- |
| Step | Step description | Expected Result | Result |
| Precondition | System is Off |   |   |
| Switch on the system | Turn on the HV power supply | Get continuous power ( between 5 Kv and 60 Kv ) | positive |
| electrons acceleration | Connecting the high voltage to the anode and the cathode (while controlling the change of force until we see the passage of electrons and their acceleration) | Electrons leaving the anode accelerate towards the cathode and collide with it | positive ( light appears between the anode and the cathode) |
| Switch Off the system | Turn off The HV power supply | Electrons acceleration Stop | positive |
| Postcondition | System is Off |   |   |
Analysis of the test results:
With the pump running: we used a lamp with filaments of good thickness, and we attached tungsten to these filaments.
Then we supplied the lamp with a power of 6 V, and it lit up, which indicates that we have obtained electrons.
After this stage, we turned on the high voltage, and we saw a violet light path, which indicates that electrons are moving quickly between 
the anode and the cathode.
Because the pump was still running, the electrons took an almost straight path.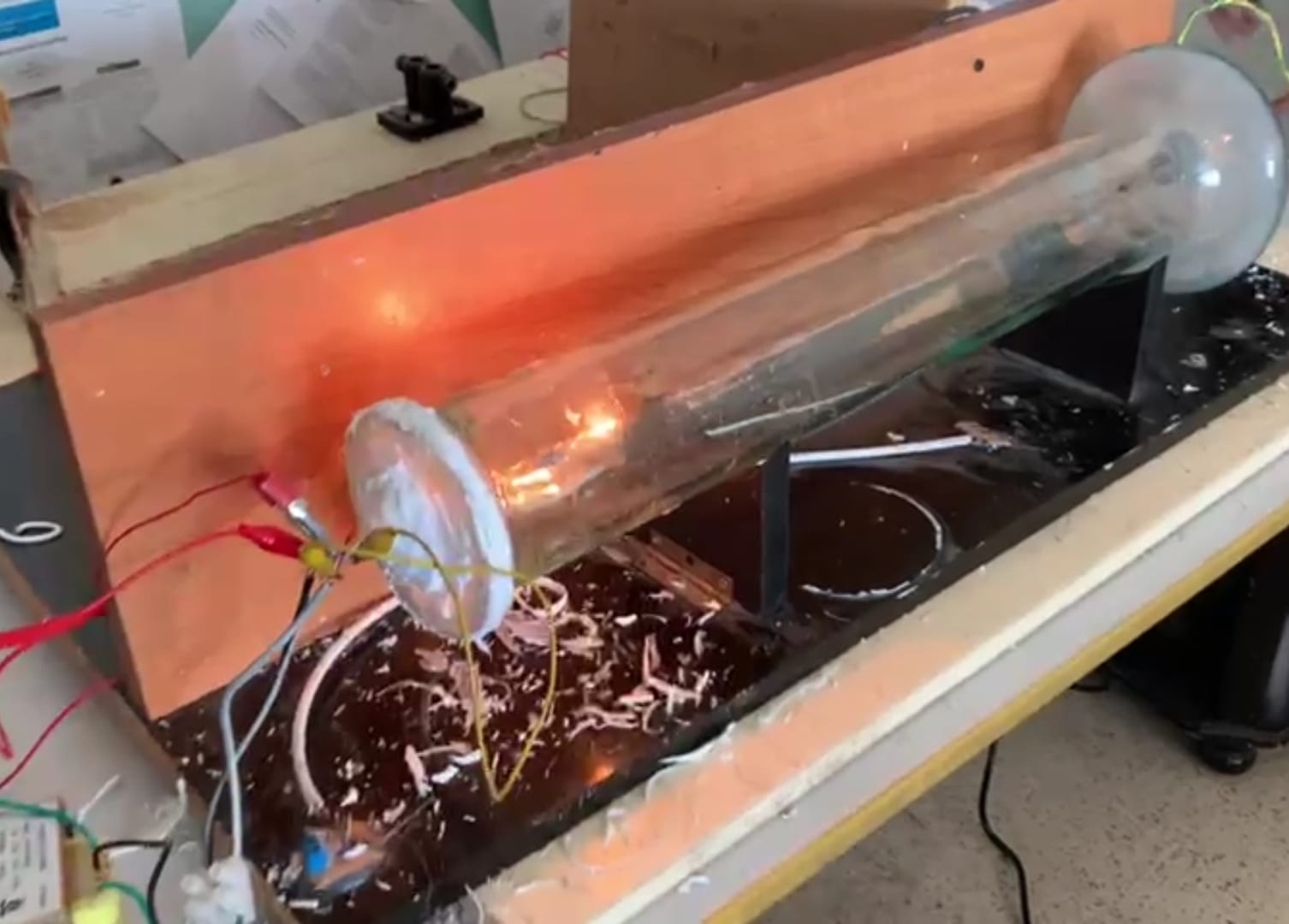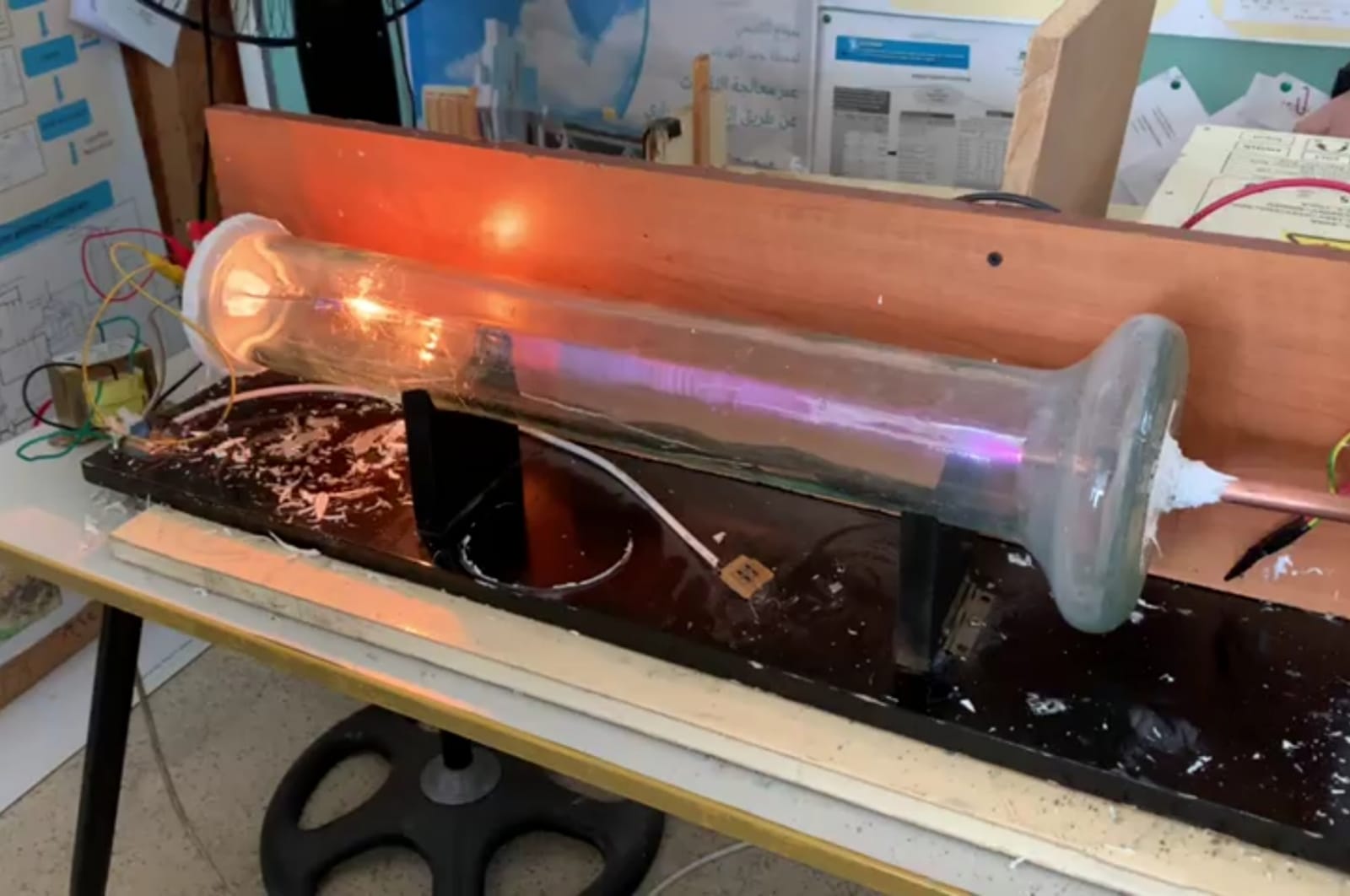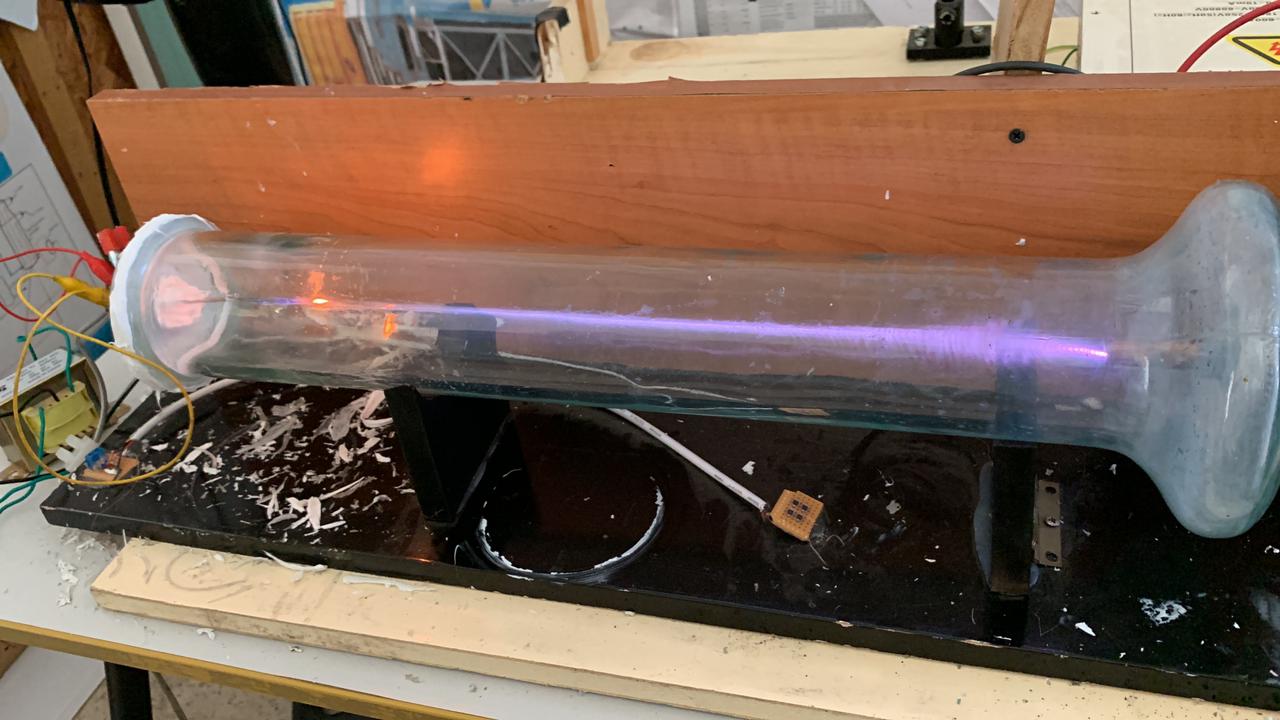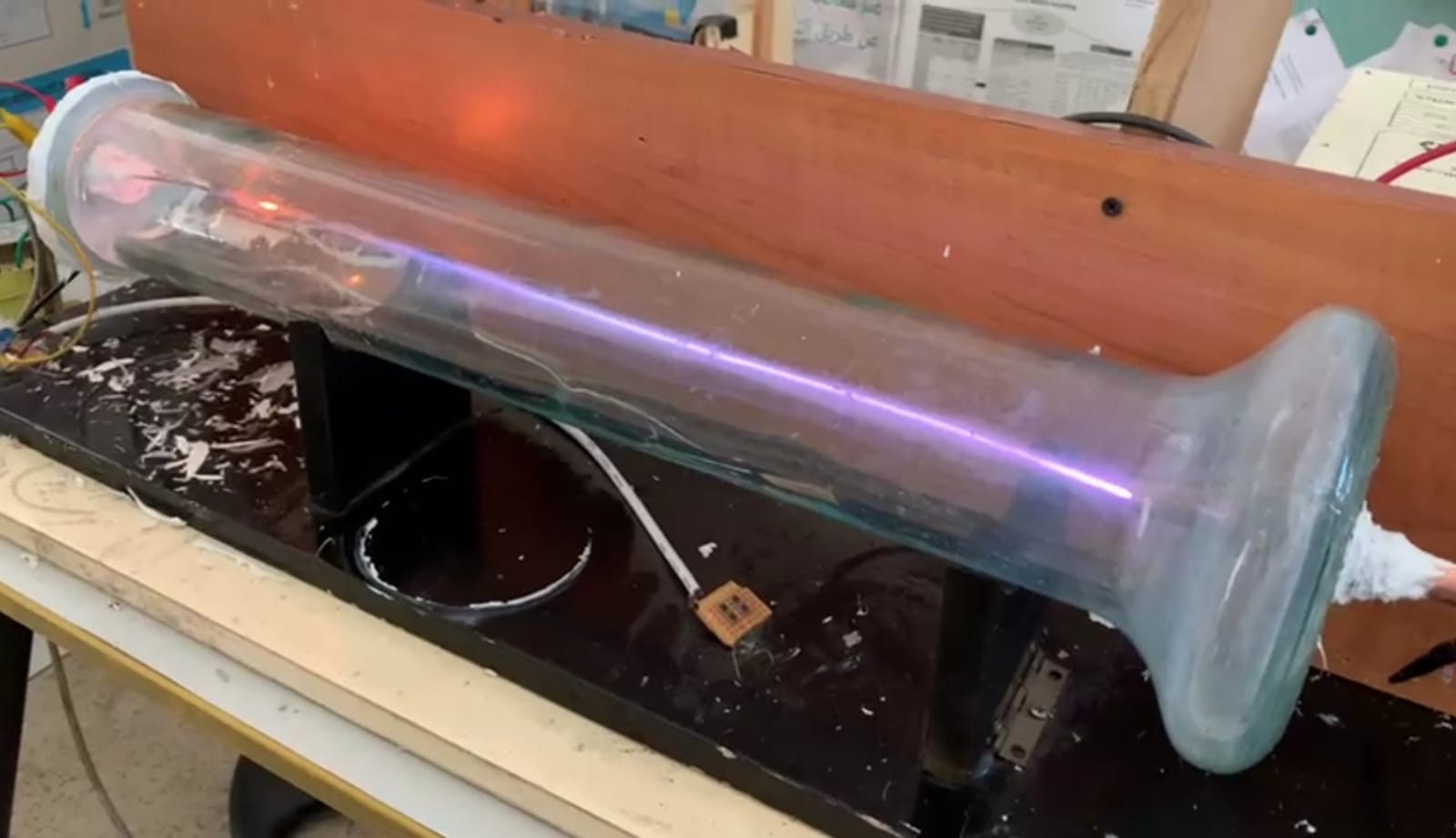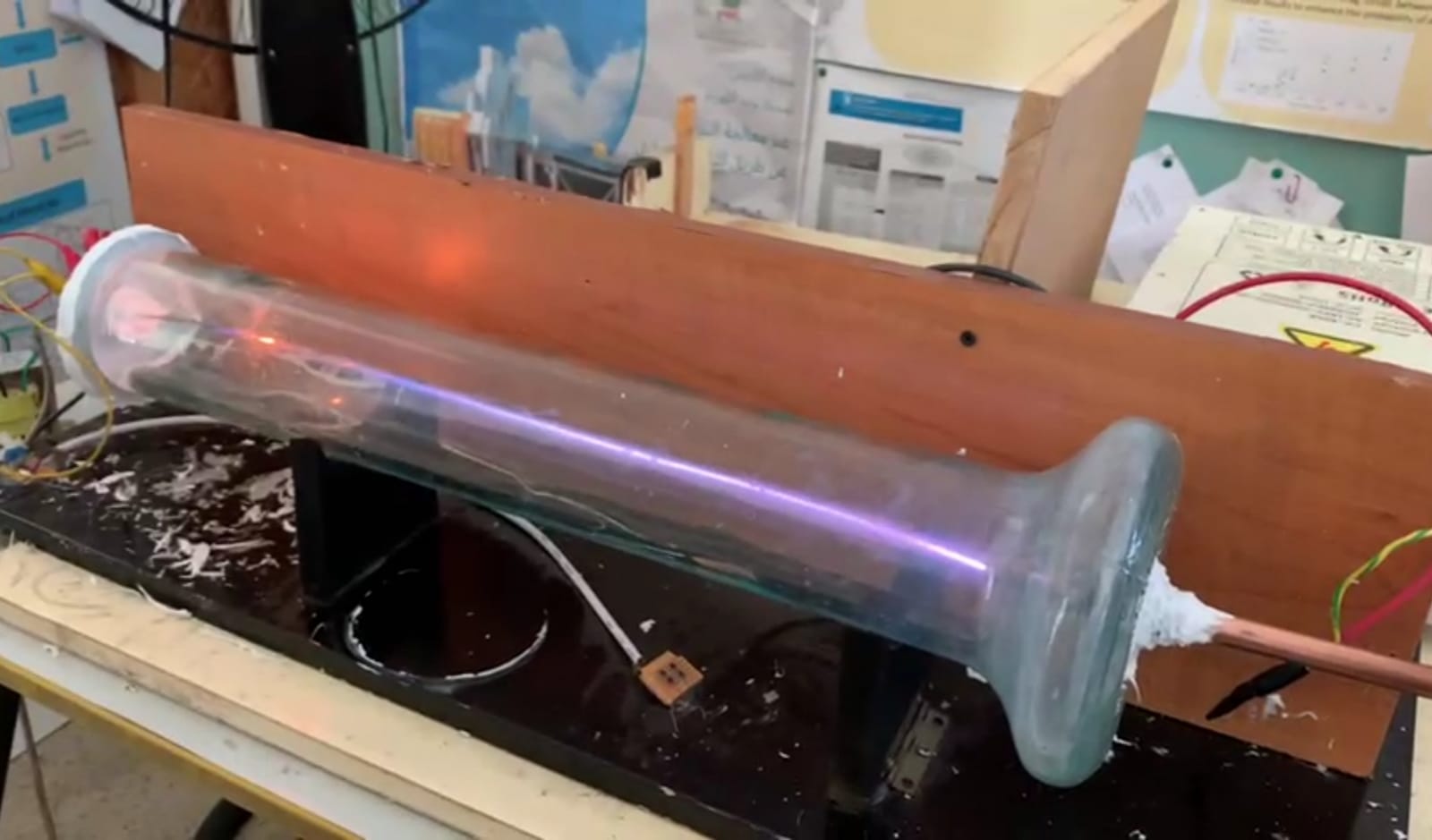 When we turned Off the tungsten power supply, the violet color remained. This indicates that the electrons generated by the presence of HV continue to pass through.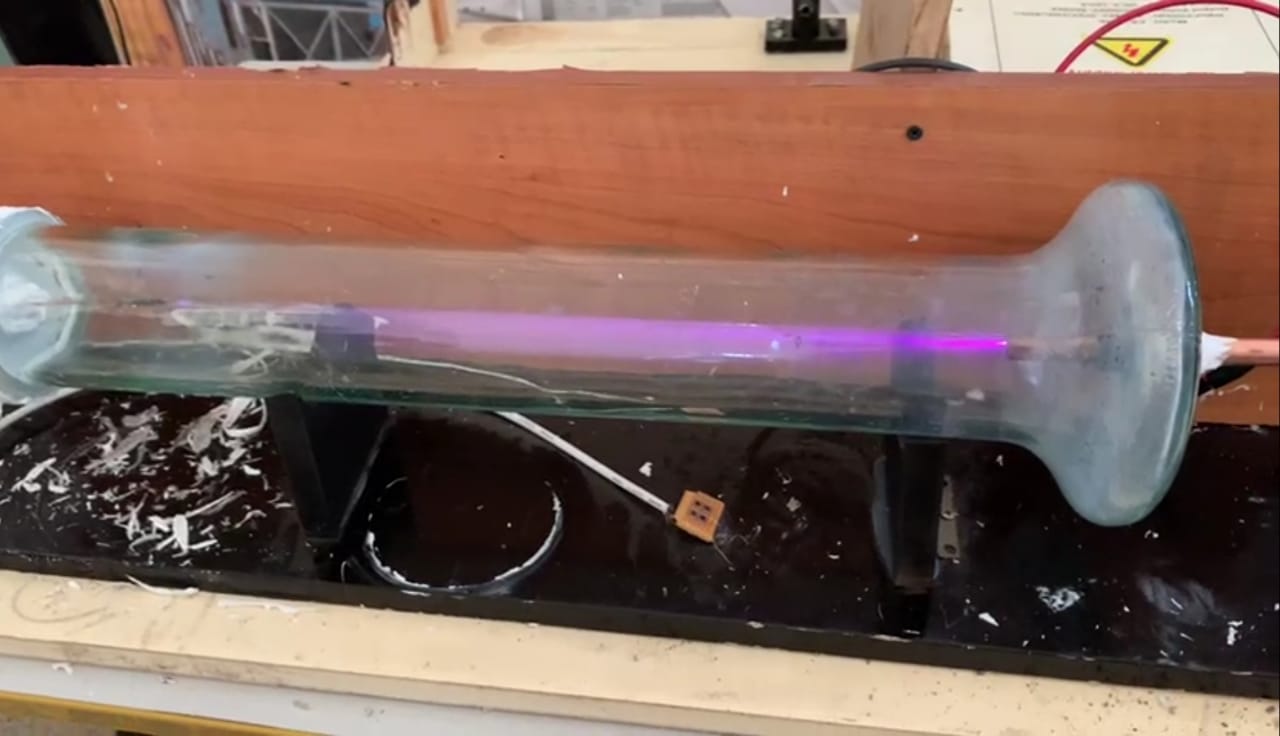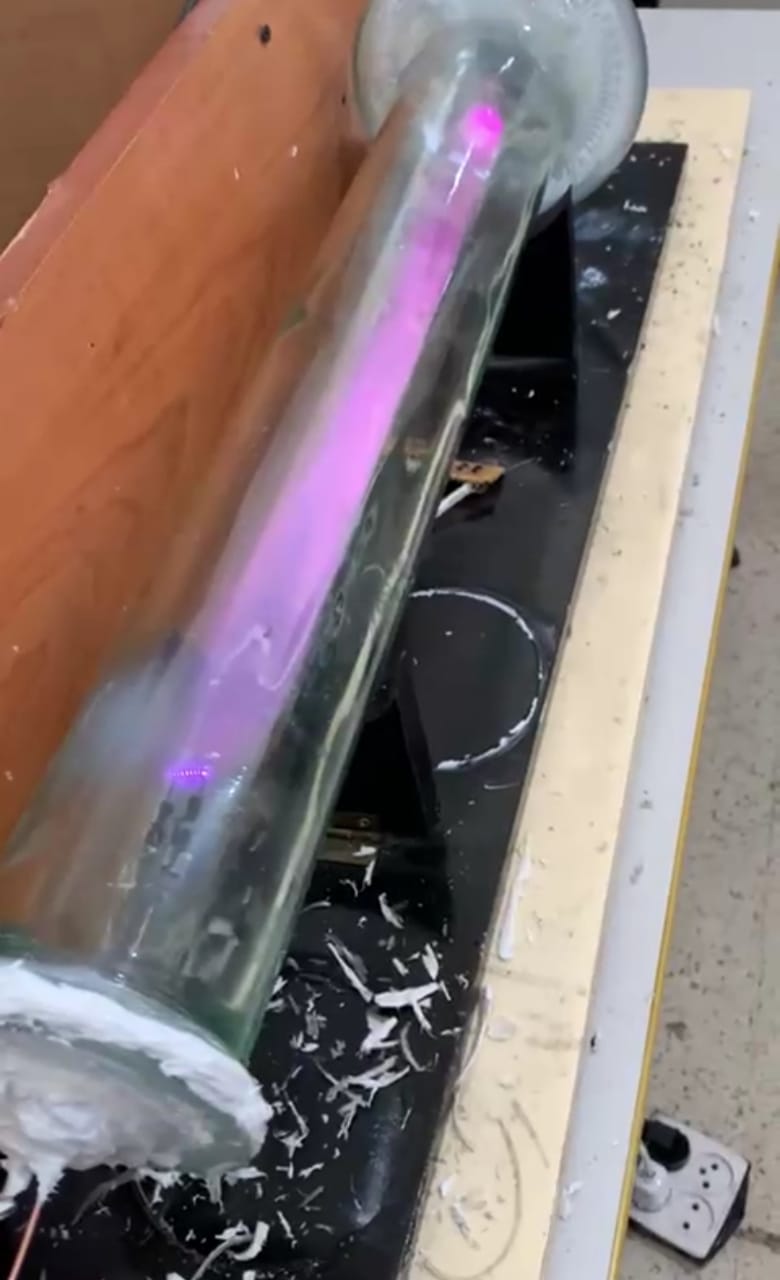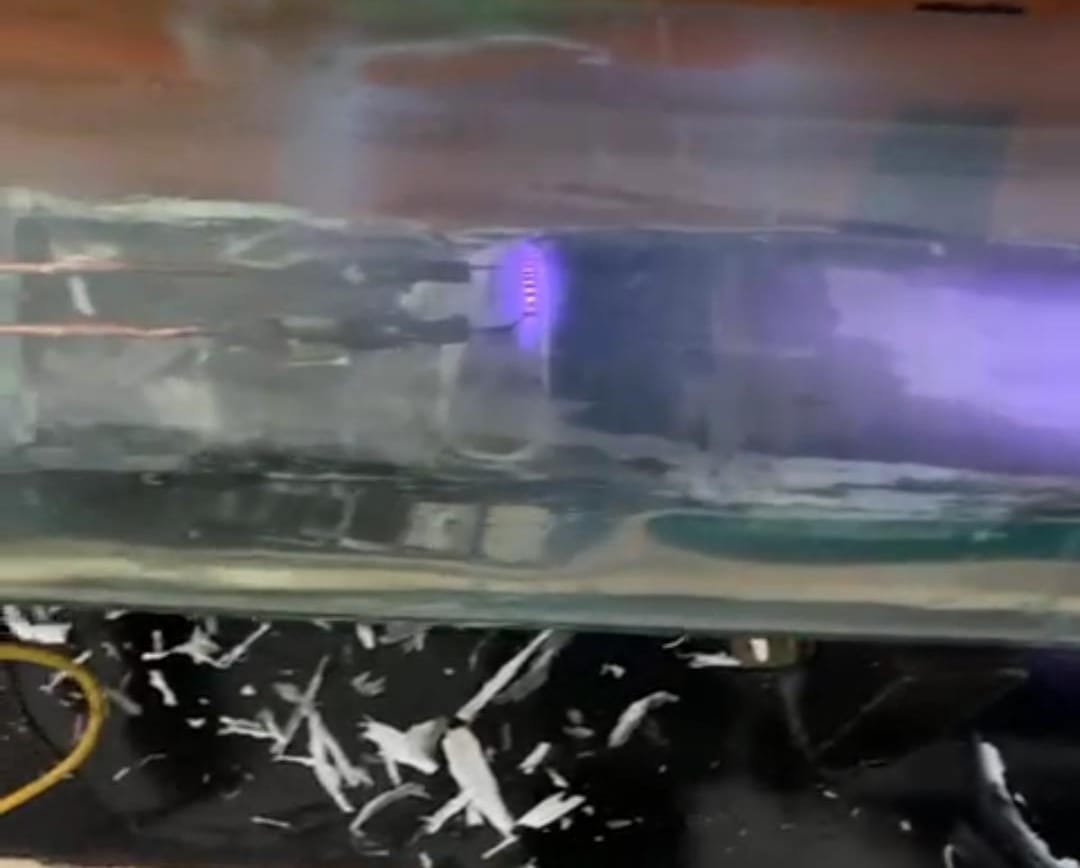 What we have to do:
We will replace the previously used tungsten with the tungsten-containing TV lamp to obtain a thin beam of electrons.